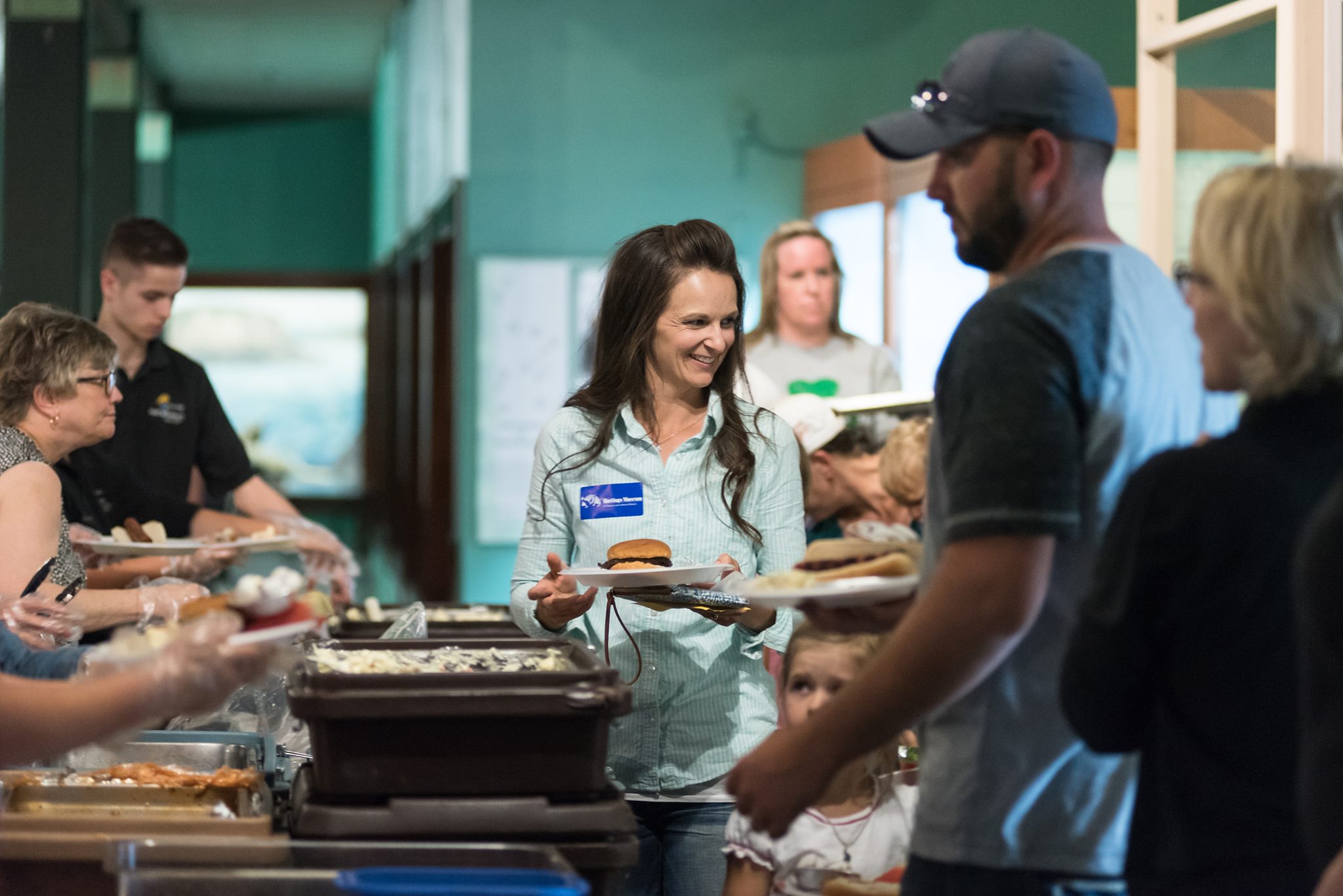 An event thanking our Membership for all they do for us. It begins with a Members Only Meal of grilled chicken and sides! Free for all Members 5-6:30 pm.

The main feature is 'Aircraft Carrier: Guardians of the Sea' on our super screen. Catch it in 2D at 6 pm or in 3D at 7:30 pm. Tickets are needed for this film! Bring the tickets you received when you purchased your membership, or buy more at our front desk.
This gripping film spotlights one of the greatest engineering feats in history—the modern Nimitz class nuclear carrier. It's a masterpiece of technology and the flagship of the fleet. You'll find yourself aboard the carrier alongside the 5,000 highly skilled sea and air personnel conducting flight operations. The film will be introduced by a Navy veteran who will share some perspective on what it's like to live aboard one of the amazing vessels.

We'll debut a Nebraska Birthday Scavenger Hunt and a Treasures from the Vault station where we bring out military memorabilia not normally on display. In our recently renovated Planetarium we'll premiere 'Seeing'. This new show is narrated by Neil deGrasse Tyson and explores the science of sight and vision. Showtimes: 5:45, 6:30 & 7:15. Call today.

Reservations are Required by Monday, June 5.
RSVP by calling 402.461.2399.
Special thanks to our amazing sponsor, Murphy's Wagon Wheel!

If you arn't already a member there is still time to register for a membership today!